The Dinkey Lake Wilderness in California is a hidden gem that offers visitors a chance to escape from the hustle and bustle of modern life and explore the beauty of the great outdoors on the west slopes of the Sierra. This wilderness area is located in the Southwest side of the Sierra Nevada near Huntington Lake California, and is surrounded by towering mountains and pristine forests, making it the perfect destination for anyone looking for a true adventure.
Dinkey Lakes Wilderness lies about 45 miles from Fresno in California in Sierra National Forest. It shares a boarder with the western edge of the John Muir wilderness , between Kings Canyon National Park and Yosemite National Park. The park offers a variety of alpine lakes, a Lollipop Loop hike, and plenty of flexibility for side excursions. A longer entrance into the Wilderness at Courtright Reservoir, instead the popular entrance Willow Meadow is a great option for explorers.
How to Access Dinkey Lakes Wilderness
Three entry points into the wilderness are; the Cliff Lake trailhead at Courtright Reservoir, Dinkey Creek trailhead and the California Riding and Hiking trailhead located at D and F Pack Station on Kaiser Pass road. There are 50 miles (80 km) of trails offering a variety of one way and loop trips into the lake basin areas and mountain summits.
Sixteen sizable lakes and dozens of smaller ones are this wilderness highlights. Three Sisters Peak is 10, 619 feet and is the Wilderness area's tallest peak, however, most of the wilderness is above 8,000 feet Large meadows can be found in the north-central part of the wilderness and along Helms Creek. The landscape of Dinkey Lakes Wilderness is composed of sub-alpine forests with high, rolling ridges made up of granitic bedrock interspersed with large, wet meadows. A high divide along the southwestern boundary has several peaks over 10,000 ft (3,000 m). elevation, including the Three Sisters, Brown Peak, and Eagle Peak. Extensive glaciation is evident by the many cirques located at timberline.
First Dinkey Lake is a quintessential Sierra Nevada lake, almost as pristine as when John Muir explored the range. To reach the Dinkey Lakes Wilderness, take Dinkey Creek road from Shaver Lake and then turn left on Rock Creek Road (four wheel drive desirable, but optional). From this turn-off to the trailhead, there will be about a 2,000 ft elevation gain and it takes about 45 minutes to get to the trailhead. To hike up for the day, a permit is not required. A permit must be obtained from the Sierra National Forest office to camp overnight. There is no fee. But there are entrance quotas to protect the fragile ecology of the wilderness.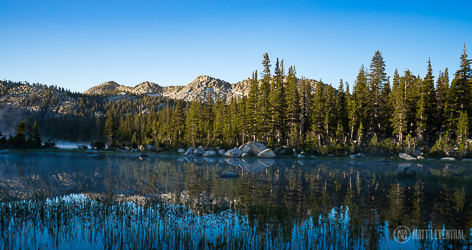 Top trails in the Dinky Lake Wilderness
The Dinkey Lake Wilderness is home to a wide network of hiking trails that offer visitors the chance to explore the surrounding wilderness and take in breathtaking views. These trails range from easy walks to challenging backcountry hikes, and offer opportunities for all levels of hikers.
One of the most popular hikes in the wilderness area is the Dinky Lake Trail, which circles around the lake and offers stunning views of the surrounding mountains and forests. This trail is a great option for those looking for a moderate hike, as it is just over two miles in length and has a moderate elevation gain.
How many backpacking trails are in Dinkey Lakes Wilderness?
There are 9 backpacking trails in Dinkey Lakes Wilderness. Dinkey Lake Trail is probably the most used trail in the wilderness area, hiking Clockwise hikers can hike a great lollipop loop capturing several high alpine lakes in the Wilderness area. You may also visit a number of alpine lakes such as Cliff Lake, Rock Lake, Second Dinkey Lake, South Lake, Swede Lake Mystery, and First Dinkey Lake. There is backpacking camping available, particularly on South Lake and Swede Lake.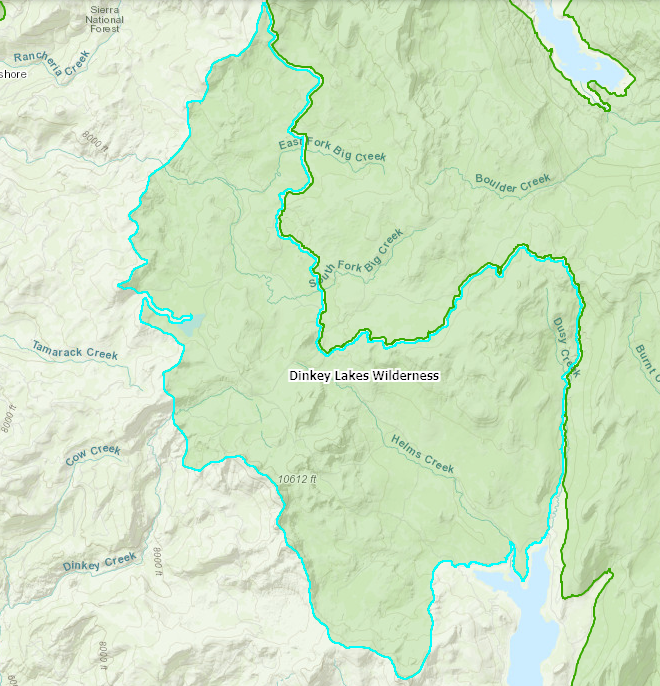 Trail loops that are highly favored as potential routes.
Dinkey Lakes Trail. – A moderate hike that will require a 4wd or vehicle with clearance to get to the trailhead. Once hiking this 6-8 mile hike is a moderate adventure, Absolutely beautiful trail and perfect for backpacking. best done clockwise.
Mystery Lake via Dinkey Lakes Trail. – this short moderate hike is considered a great first-time backpackers trip. 3.2 mile hike Easily done as a day hike from shaver lake region.
Three Sisters Peak Trail to Cliff Lake, Rock Lake, and Island Lake – this 11.4-mile out-and-back trail is considered challenging but extremely scenic. Walk through a forested trail area early then trail opens up into stunning scenic views. Likely to see few people on this trail and will experience stream crossings.
Cliff Lake via Dinkey Lakes Trail.
Upper Dinkey Creek Loop from Cow Creek Quarry.
Cliff Lake Trailhead to Helms Meadow Loop. Approximately 13 mile loop this is a great meadow and mountain lake route. A few decent climbs, but over all fairly straight forward hike with great granite features and meadow views.
Dinkey Lakes via Dinkey Lakes and Mystery Lake Trail.
Dinkey Lake Loops via Cliff Lake
Dinkey Lakes and Dusy-Ershman OHV loop
Cliff Lake, Mystery Lake Helms meadow loop
The Helms Meadow trail is 7.8 miles long. It begins at Dinkey Lakes 27e07 @ Coyote Lk Jct and ends at Frazier 28e33. The trail is open for the following uses: Hiking
How high is Dinkey Lakes Wilderness?
Most of the wilderness is over 10,000 ft and the highest point, Three Sisters peak is 10,618 feet above ground. The most expansive meadows exist in North Central and Helms Creek areas and on both sides.
4-wheel drives to get there. It was also a low-mileage trip with beautiful scenery and more time to explore the mountains and rivers.
Camping and Fishing
The Dinkey Lake Wilderness is also a great destination for those who enjoy camping and fishing. The wilderness area is home to several primitive campsites that offer visitors the chance to sleep under the stars and truly immerse themselves in the great outdoors. These campsites are primitive, meaning that they do not have running water or electricity, but they offer a peaceful and serene setting for visitors to relax and enjoy the wilderness.
There are 17 lakes in the wilderness with 14 of those being stocked with golden, brook and rainbow trout.
The Dinkey Lake is a popular destination for fishing. The lake is Primarily stocked with 8-10 inch brook & rainbow trout and offers excellent fishing opportunities, whether you're an experienced angler or just looking to try your hand at fishing for the first time. The lake is surrounded by beautiful scenery and offers peaceful surroundings, making it the perfect place to spend a day fishing and enjoying the great outdoors. In some of the other lakes of the wilderness area there are rainbows, and in the highest lakes there are some golden trout.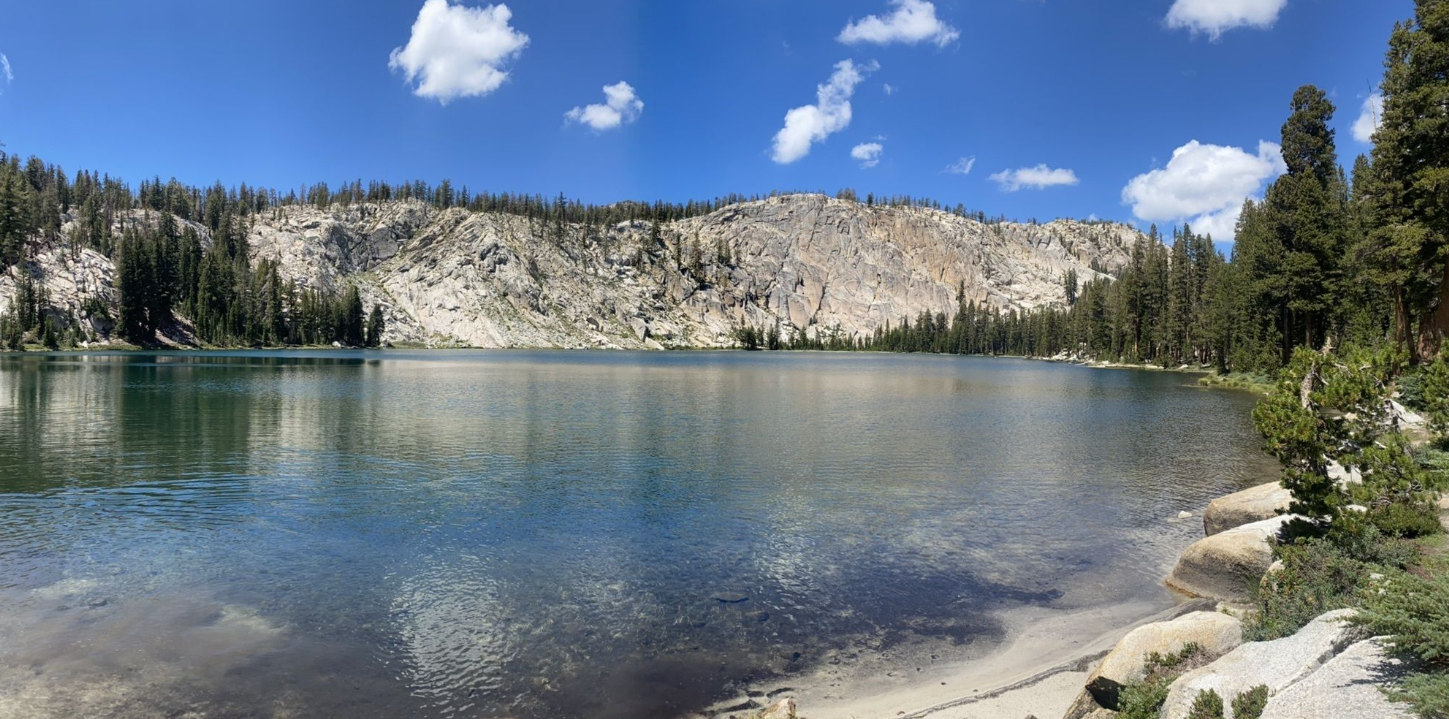 Rock Climbing and Mountaineering
For those who are looking for a more adrenaline-fueled adventure, the Dinkey Lake Wilderness is a great destination for rock climbing and mountaineering. The surrounding mountains offer a wide range of climbing opportunities, from beginner-friendly routes to challenging alpine climbs. The summits of Dogtooth Peak (10,256 feet) and Three Sisters (10,548 feet) offer Class 2 and Class 3 rock climbing routes.
Three Sisters peaks are considered the best peaks in the Dinkey wilderness to climb. From afar they are not all that impressive compared to say, Yosemite Cathedral peaks, but the scramble to the top of these peaks provides epic sierra views of the entire wilderness area. If it were not for the difficult drive to the various trailheads these peaks would certainly be more popular. however, you are likely to find some nice seclusion if you venture out for the Three sisters.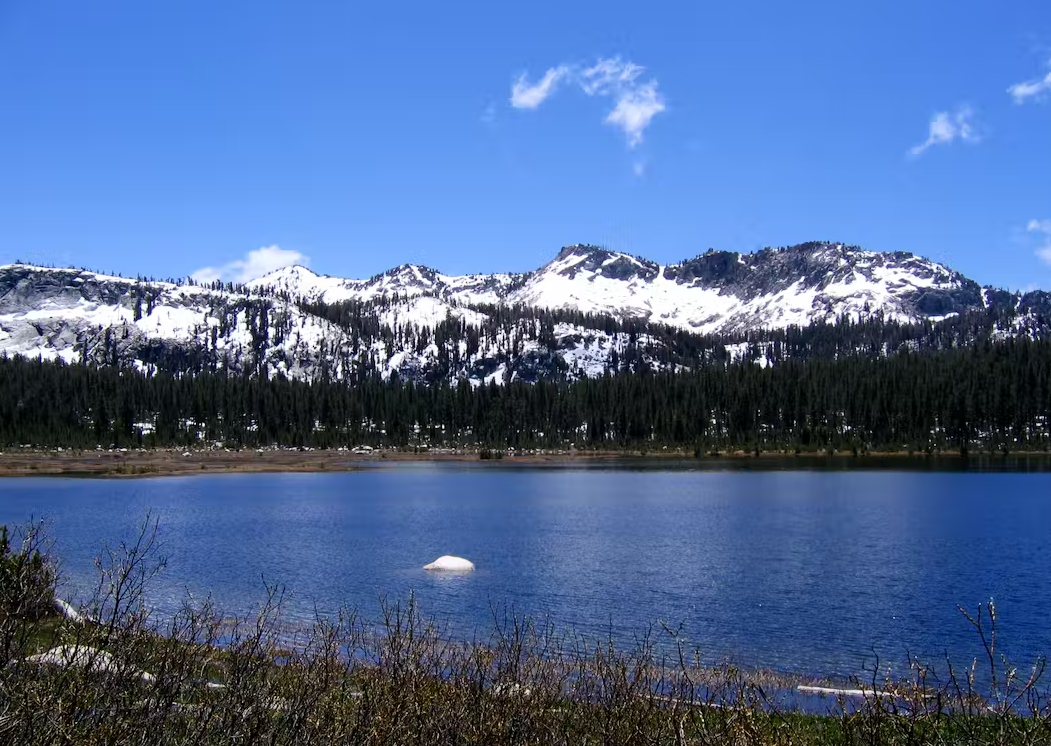 PET FRIENDLY NOTES
Dogs are allowed. There are bears and mountain lions in the vicinity, so animals that wander off are at risk.
Seasons Accessible
This is accessible primarily in the summer. The trail may not be clear of snow until after the 4th of July in some years. It is possible to experience snow even during the summer. I have had it snow on me in the last week of June and the first week of September (both summer according to the calendar) in the Dinkey Lake Wilderness. As with all high Sierra hiking, one must be prepared for weather changes and carry some emergency supplies even if out for a day hike.
WILDERNESS PERMITS
A permit is required for all overnight stays, and quotas are in place year round. (Why?)
60% of the trailhead permits are available through advanced reservation, while 40% is kept for first-come-first-served visitors 24 hours prior to their trip.
Reservations can be made six months prior to your trip and there is a $5.00 reservation fee for each person and for all trails.
For information on how to obtain a permit, visit the Sierra National Forest website.
MAXIMUM GROUP SIZE
No more than 15 people and 25 head of stock are allowed on overnight trips. (Why?)
BEARS AND FOOD STORAGE
Proper food storage is required at all times. Bear canisters are recommended. The counter-balance method can also be effective if done properly. Use the bear section on this site to learn more about how to protect your food and the Sierra's black bears.
CAMPFIRES
No campfires are allowed above 10,400 feet. In places where fires are allowed, make sure to always use smart campfire methods, and follow the Sierra National Forest guidelines.
Featured image on this page courtesy of By Tom Hilton, CC BY 2.0, https://commons.wikimedia.org/w/index.php?curid=119593726