Discover why cross country skiing is so popular in Yosemite National Park!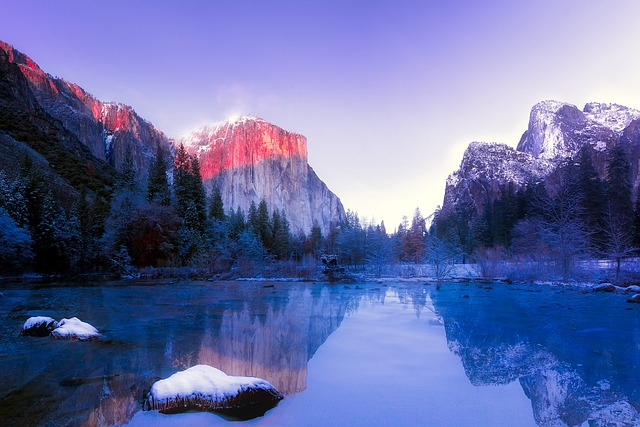 Can you go skiing in Yosemite?
Winter activities for Yosemite most definitely involve skiing. Not only does Yosemite host one of California's most family-friendly ski resorts in Badger Pass. Many seek the solitude of the Yosemite wilderness for cross-country skiing and snowshoeing adventures.
Exploring Yosemite via cross Country skis or split board skis with skins is an excellent way to see Yosemite at its purest form. Winter and backcountry skiing provide willing participants solitude in Yosemite wilderness like no other time of year. Cross-country skiing on Yosemite's fresh blankets of snow is one of the best and most efficient ways to explore Yosemite's high country during the winter.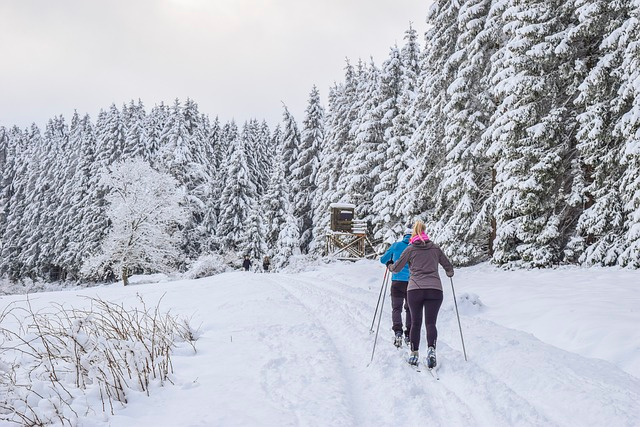 The Snow Is Perfectly Fine.
Yosemite offers some of the best cross-country skiing in California, with more than 90 miles of marked trails and 25 miles of machine-groomed track. Proficient skiers can make their way across the nearly 350 miles of trails and roads available throughout the park.
Although Yosemite Valley only receives, on average, about 29 inches of snow each year, the Yosemite high Country (Tuolumne meadows receives on average 117″ of snow each year. Once the snow starts falling in November, the high country will often remain covered in snow until late May.
There Are Lots Of Trails To Choose From.
Cross-country skiing is an activity that requires skill and endurance. It's not easy to master, especially when you're trying to navigate through deep snow. However, once you learn how to ski, you will find enjoy the sport for years to come. Yosemite features more than 90 miles of marked trails and 25 miles of machine-groomed track. These trails are perfect for beginners and provide all skiers an excellent day experience in Yosemite.
You Can Go As Far As You Want.
There are two main reasons why people enjoy cross-country skiing. First, it's a great workout. Second, it's one of the few sports where you can travel as far as you want without getting tired. In fact, you can go anywhere within the park's boundaries. You just need to find a trail or destination to go and explore.
Cross-Country Ski Rentals
The Nordic Center at Badger Pass rents all types of Nordic skis (classic, skate and telemark) along with poles and boots. Cross country ski rentals are typically a fraction of what downhill gear will cost, so this is an affordable way to explore and slide on the snow.
Popular Yosemite Cross-Country Skiing Trails & Winter Routes
Badger Pass Ski Area
Badger Pass Ski Area is the hub for more than 90 miles of marked cross country trail systems, including 25 miles of groomed trails leading through snow-covered pines and out to epic views of Yosemite Valley and High Sierra mountain range vistas. Glacier Point Road closes beyond the Badger Pass Ski Area in the winter. With closed road it turns into a beautiful machine groomed track through the Yosemite wilderness, 10.5 miles to Glacier Point.
Ungroomed winter ski routes are marked with metal signs and rectangles placed high in trees to stay above the snow in winter. (Remember that trees can fall and the markers can become obscured, so a map and compass are a good idea.)
Dewey Point
The pair of marked, well-traveled trails from Badger Pass Ski Area to Dewey Point are some of the most popular trails in the area. The trails lead to a spectacular vista point overlooking Yosemite Valley and El Capitan. And for those looking for iconic Yosemite images, these trails are made for you.
The Dewey Point Trail winds through forest and meadow before reaching the valley rim at an elevation of 7,385 feet.
To get there, head east on Glacier Point Road, climbing gently and then cresting a hill before dropping into Summit Meadow, about a mile (1.6 km) from the Badger Pass parking lot. Pass the small outhouse on the right, then look for the signs for the Dewey Point Meadow Trail. The first part of this trail is a relatively flat and relaxing ski through a wide-open meadow. Then the route steepens as you get closer to Dewey Point, passing through steep tree-filled slopes.
Glacier Point
Glacier Point, which towers 3,200 feet above the valley floor, offers some of the most incredible views in all of Yosemite. Glacier Point is also a popular cross-country ski destination for advanced skill levels. The distance from Badger Pass Ski Area to Glacier Point is approximately 10.5 miles. If you are not up for the 21 mile round trip on ski's you may consider trying to spend the night at the Glacier Point Ski Hut before making the return journey. The opening of these huts has been a bit irregular since covid, so check with the park on availablitiy.
Cross Country Skiing in California's Mariposa County: Beyond Badger Pass
Crane Flat Area
Crane Flat is located 16 miles from Yosemite Valley at the junction of the Big Oak Flat and Tioga Roads. A beautiful terrain once the meadows are covered in snow. Some routes marked for winter use include Gin Flat Loop Trail, Crane Flat Campground, and Clark Range View Trail. While trails are not groomed in the Crane Flat area, you can still find great first-time terrain for beginning skiers gliding through the meadows.
Two of the trails in the general Crane Flat area traverse the giant sequoias. The trails that descend into Merced Grove and Tuolumne Grove. The trail through the Tuolumne Grove is only a mile (1.6 km) long, and the Merced Grove trail is only slightly longer at 1.5 miles (2.4 km). The gentle path leads to dozens of majestic giant sequoias, among the largest and oldest living things on the planet. Just remember that the outbound portion of the trail is downhill, so make sure you save some energy for the trek back up to the parking area.
Mariposa Grove of Giant Sequoias
Yosemite's largest and most impressive grove of giant sequoias, the Mariposa Grove of Giant Sequoias is located just two miles from the park's south entrance gate. Skiing among the giants is simply hard to describe. It needs to be experienced.
The Mariposa Grove shuttle doesn't run during the winter and the road is left unplowed for the enjoyment of skiers and snowshoers. The trails are not machine groomed, but several are marked with Metal signs in the trees to make them easier to follow in snowy conditions. The new Washburn Trail from the far end of the parking area to the lower grove is a beautiful forested path, though beginner skiers might prefer the more open and less winding option of skiing along the closed road up to the main grove. The road certainly makes for a speedier and effortless descent to the car at the end of the day.
Multi-Day Winter Ski Adventures in Yosemite
For multi-day adventures, Yosemite is a wide-open canvas of backcountry solitude. However you may be able to break up your winter camping with a stay in one of Yosemite's winter huts.
The Glacier Point Hut and Ostrander Hut are located along marked ski trails starting at Badger Pass Ski Area.
The Snow Creek Cabin, on Yosemite's north rim below Mt Watkins, is limited to six people per night generally from mid-December through March. A wilderness permit (if available) and the current combination for the cabin's lock at the Valley Visitor Center one day before your trip.
On the East side of the park the choice is the Tuolumne Ski Hut. Located near the Tuolumne Meadows Campground, this hut is staffed by the Tuolumne Winter rangers and has 10 bunks available on a first-come, first-served basis.
As with all backcountry skiing Yosemite backcountry is Avalanche country. There is a potential for avalanche hazard along several routes and users should be competent in avalanche assessment, winter backcountry travel, route finding, and winter camping.
Check with the Park to verify availability of these huts since Covid.
Winter Wilderness Camping
Wilderness permits, which are required for all overnight wilderness trips in Yosemite, are available at the Big Oak Flat Information Station, Yosemite Valley Visitor Center, Badger Pass Ranger Station, Wawona Visitor Center, or Hetch Hetchy Entrance Station. You must register at the station closest to your starting point. From November through April, wilderness permit reservations are not available. However, trailhead quotas are in effect all year, and quotas can fill up regularly for winter trailheads along the Glacier Point Road (including the ski area).
In general, winter wilderness users must camp at least one mile away from a plowed road. Camping is not allowed within 1½ miles of the Badger Pass Ski Area boundary. Camping is also not allowed at Summit Meadow, Dewey Point, or Glacier Point (camping is permitted near both points, but not at the points themselves).
Camping is not allowed in the Tuolumne Grove.
It's Easy To Find A Place To Stay For Daily Adventures.
If you're planning a trip to Yosemite National Park, there are plenty of places to stay. You can find hotels, cabins, campgrounds, and even hostels. However, if you'd prefer to stay at home, you can rent an apartment or house through Airbnb or VRBO.
Bring Some Warm Clothes.
It's not uncommon for people to forget to pack warm clothes when traveling. That's why it's smart to bring some extra layers with you. In addition to being comfortable, these items will help keep you safe during cold weather.
Here's what goes in your backpack:
Navigation tools (map, compass, GPS, smartphone with downloaded, offline maps).
Sun protection. It might be chilly, but you still need sunglasses and sunscreen to protect your eyes and skin.
Insulating layers are your key to happiness in cold weather. Cross country skiing is a workout, and sweat happens even in the snow. Essential are top and bottom layers that will keep you warm and dry, hat, gloves, and a waterproof jacket or shell. For those layers, go with wool, polypropylene or other moisture-wicking, quick-drying materials. Damp cotton layers will not be your friend.
Flashlight or headlamp, plus extra batteries.
Plenty of quick-energy food, including enough snacks to get you through an extra day in case your plans change unexpectedly.
More water than you think you'll need, plus water filtration or treatment supplies. Hydration requirements ramp up at elevations that support snow.
Emergency shelter, such as a tent, tarp or superlight sleep sack.
Basic repair tools (duct tape, knife, screwdriver, scissors).
Waterproof matches or lighter.