NorthStar Looking to Open June 16th for Summer Activities in 2023
As the warm sun blankets the picturesque landscapes of Truckee, California, families seeking a memorable summer getaway need look no further than Northstar Resort. Nestled in the heart of the Sierra Nevada Mountains, this captivating destination offers an abundance of outdoor activities that will thrill and inspire visitors of all ages. From thrilling adventures to tranquil moments in nature, Northstar Resort provides the perfect setting for families to create lasting memories and experience the best of what Truckee and Lake Tahoe have to offer.
Family Vacation Stay Information:
Northstar Resort offers a range of accommodation options to suit every family's needs and preferences. Whether you prefer a cozy mountain cabin or a spacious condominium, you'll find a home-away-from-home that provides comfort and convenience. The resort amenities are designed with families in mind, including swimming pools, playgrounds, and even childcare services. Additionally, the pedestrian-friendly Village at Northstar features a variety of dining options, shops, and entertainment venues, ensuring there's always something to delight every member of the family.
Grab the bike or Get a lesson
The family that rides together… Seriously each summer, all I seem to hear about from friends are the family trips to the bike parks. And NorthStar is a perfect set up for elite-level fun for the entire family on two wheels.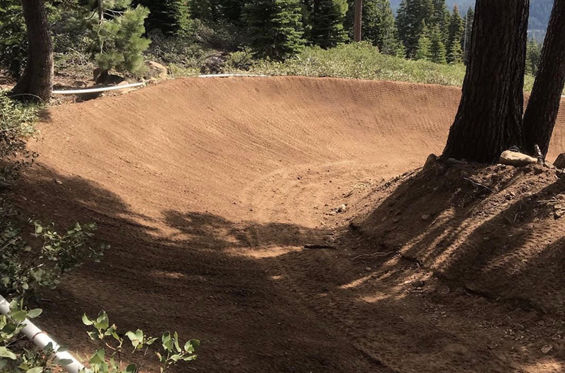 With adrenaline-pumping unique features and trails, each day brings the opportunity for new challenges and adventure. From technical descents on local favorites Sticks N' Stones and Boondocks to anti-gravity opportunities on the jumps of Livewire and Gypsy, Northstar's Bike Park truly has it all.
Hiking and scenic Chair lift rides up the mountain
Roll out of the resort on to the lift and take the family on a mountaintop adventure. It does not come easier than this. Scenic vista hikes, exploring old-growth red fir forest etc.. Whether you're looking for the perfect picnic spot with views of Lake Tahoe that have been known to distract visitors from their lunches, or just want to see the mountain from the top without "hoofing it," scenic chairlift rides are a great way to experience Northstar all summer long. Don't forget to stop and smell the red firs and white pines, as well as to read the signs about our area's animals and wildlife.
Golf As Unique as Your Family
When it is time to hit the links, Northstar is well known as a beautiful and unique course offering your family or your team a great summer experience on the greens. 18 holes, 6,781 yards, 4 tee locations, and a 72.4 NCGA rating – all up at 6,000 feet, allowing you to hit the ball 10-15 yards farther than normal (not bad, right?).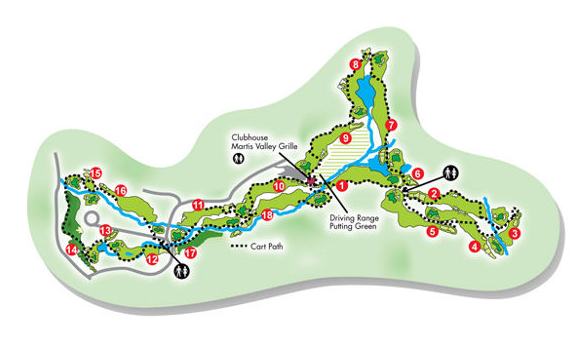 Get ready to grip it and rip it on the open, links-style front "Meadow Nine," and then dial things in on the tree-lined fairways and small greens of the famous back "Mountain Nine."
Camps
The entire family wins with Northstar signature kids and youth summer camps. These weeklong day camps utilize the expertise of Northstar staff to help your child build a specific skill, interact in nature, make friends, and enjoy the stunning beauty of Northstar mountain!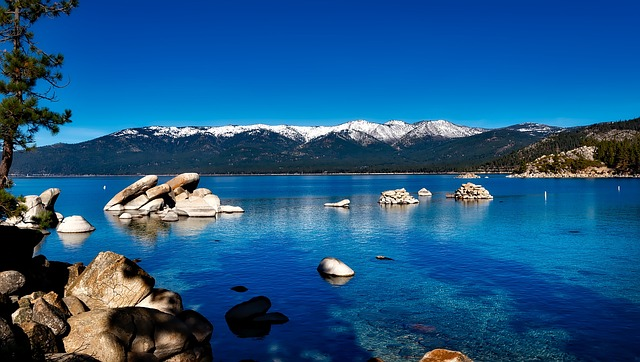 2023 things to look out for:
This summer, Northstar will once again open its iconic Bike Park, which offers mountain bikers new challenges and adventure all summer long with adrenaline-pumping features; single track, downhill, cross country, and other world-class terrains; and progression areas like the new Gatorade Skills Zone and recently revamped Toyota Jump Park. From technical descents on local favorites like Boondocks, to anti-gravity opportunities on the jumps of Livewire, the Northstar Bike Park truly has something for riders of all levels.
Guests can also hike or ride up to the top of the mountain to soak in some astonishing views of Lake Tahoe from 8,610 feet. Meanwhile in the Village, guests of all ages can enjoy roller skating, live music and fun events throughout the summer, along with delicious dining at the new Wild Pine restaurant, as well as Bourbon Pub. Summer camps are also returning for children ages 4-17, providing a variety of programs including MTB Skill Development camp, MTN Wilderness Adventure camp, and Kids Art and Exploring camp. The pro-rated 18-hole Northstar Golf Course is also set to open June 16, conditions permitting, and the 6,800 yards of greens are lining up to be in great condition with minimal damage from the record-breaking winter.
Top 10 Things to Do Around Lake Tahoe and Truckee:
Explore Lake Tahoe's Crystal Clear Waters: Embark on a family boat tour or rent kayaks and paddleboards to discover the pristine beauty of Lake Tahoe. Take a refreshing dip in the cool waters or simply relax on the sandy shores.
Thrilling Mountain Biking: Traverse Northstar's extensive network of mountain biking trails suitable for all skill levels. From gentle beginner-friendly paths to adrenaline-pumping downhill descents, there's a trail for everyone in the family.
Scenic Hiking Adventures: Lace up your hiking boots and venture into the scenic trails that surround Northstar. Discover breathtaking vistas, wildflower-strewn meadows, and hidden waterfalls as you explore the natural wonders of the area.
Epic Zip Line Tours: Experience an exhilarating rush as you zip through the forest canopy on Northstar's zip line tours. Feel the adrenaline surge as you soar above the treetops and take in stunning views of the surrounding mountains.
Adventure at the Adventure Park: Challenge your family to a thrilling day at Northstar's Adventure Park. Test your skills on the ropes course, scale the climbing wall, or bounce high on the bungee trampoline.
Scenic Gondola Rides: Hop aboard the gondola and enjoy a scenic ride to the mountaintop. Revel in panoramic views of the Sierra Nevada Mountains and soak in the beauty of the alpine surroundings.
Horseback Riding: Traverse the rugged terrain on horseback and immerse yourselves in the beauty of Truckee's wilderness. Guided trail rides offer an intimate and unique way to explore the area.
Golfing Fun: Tee off on Northstar's 18-hole golf course, perfect for both seasoned golfers and beginners. Enjoy the stunning vistas and the challenge of navigating the fairways surrounded by the natural beauty of the mountains.
Picnic in the Park: Take a break from the action and enjoy a relaxing family picnic in one of the many scenic parks around Truckee and Lake Tahoe. Bask in the sunshine, savor delicious treats, and create cherished memories.
Visit Historic Downtown Truckee: Take a stroll through the charming streets of downtown Truckee, filled with quaint shops, galleries, and cafes. Immerse yourselves in the town's rich history and vibrant atmosphere.
Northstar Resort in Truckee, California, beckons families to embark on an unforgettable summer adventure. With a myriad of outdoor activities and the awe-inspiring beauty of Lake Tahoe and Truckee, there's something for everyone in the family to enjoy.