Winter travel on the Western Sierra is full of options. We like to consider the rich history and growing food culture of the western front an excellent base camp for winter recreation. You can find some of California's most exciting and historic lodging options in the small communities of State Highway 49 ( California Gold Country). A visit to the small communities of HWY 49 provides a vast menu of local culture and easy access to some of the Sierra Nevada's most wide-open winter experiences.
But what about Winter recreation? With less snow than the mountains, winter recreation offers a mixed bag of options. There is still plenty of hiking on lower trails in the winter. In addition, mountain biking and hiking are year-round activities. However, most will find that short drives into the mountains provide wide open space to enjoy winter playgrounds.
Spanning from Madera County in the south to Sierra County in the north, Highway 49 offers the quintessential road trip. Honestly one of America's best drives.
Here is our unique winter guide to traveling California Gold Country in Winter and using it as a Base Camp for winter recreation.
Base Camp California Gold Country
If you are traveling from the West, you have your pick of entry points into scenic Route 49. If you are from Reno or the Eastern Sierra, Interstate 80 is the most direct route. Still, connecting with HWY 49 over the Yuba Pass is a beautiful alternative in winter that will drop you into the first stop in our Guide for winter Recreation.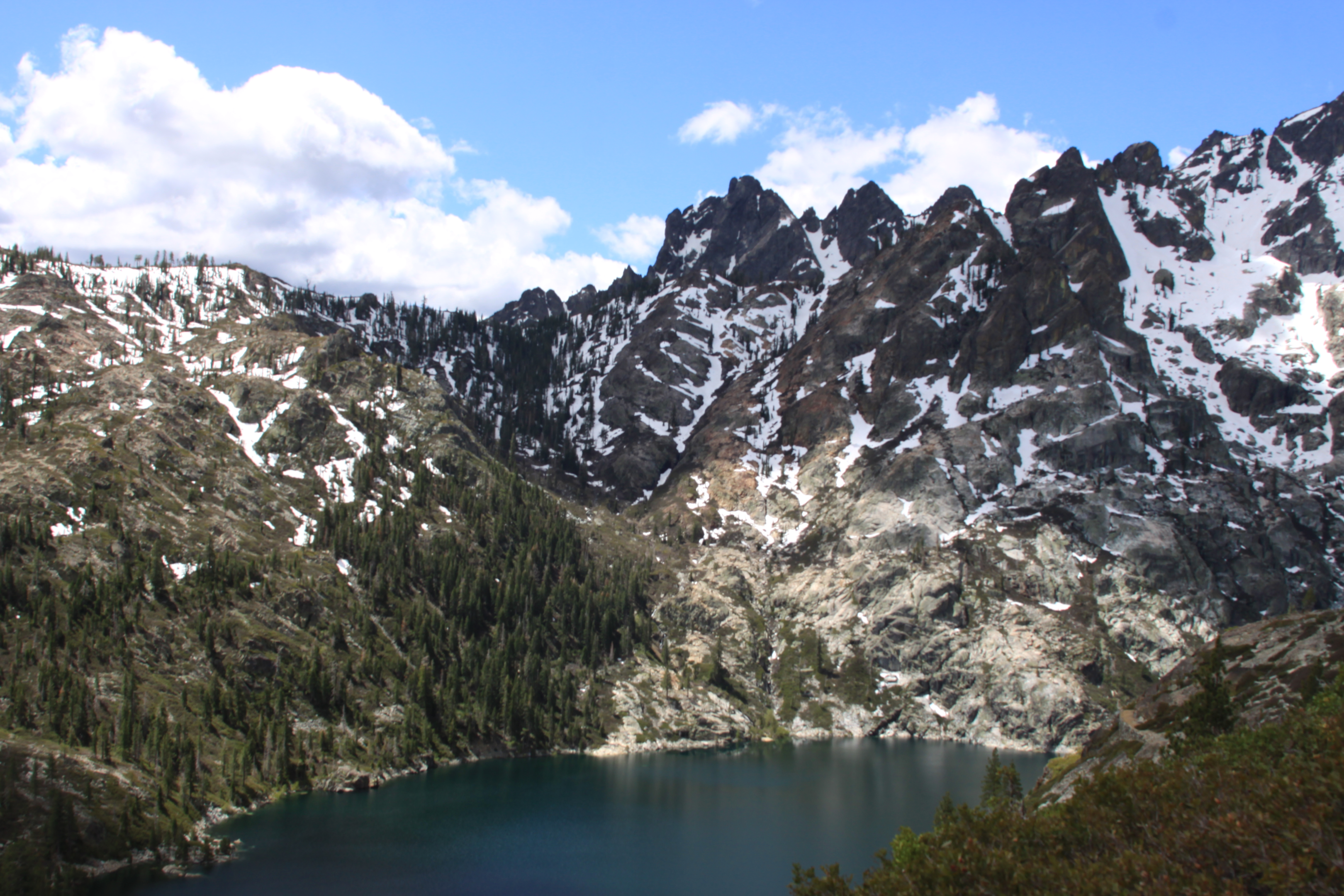 Sierra Buttes and Yuba River Canyon
All throughout Sierra County, winter trails for skiers & snowshoers wind through breathtaking valleys and hills and around beautiful alpine lakes. Winter is a great time to explore the Lakes Basin Recreation Area. Miles of groomed roads and trails offer excellent cross-country skiing.
Bassetts Station is a favorite staging area for cross-country skiers and snowmobilers at Hwy 49 and Gold Lake Road intersection. It has a general store, cafe, restrooms, and gas station. Call ahead to verify whether it is open and its hours.
Yuba Pass Snow Park, 13 miles northeast of Sierra City on Highway 49. Gives you access to trails that reach the Little Truckee Summit staging area, Jackson Meadows reservoir to the southeast, and Bassetts staging area to the northwest. Lunch Creek Trail is a cross-country/Nordic skiing-only trail. Tubing, sledding, snowshoeing, and snow camping round out the winter fun in this large snowpark facility. Snowpark permits are required. Snowpark permits are required. Purchase them at: http://www.ohv.parks.ca.gov/?page_id=1233.
Base Camp Location options include the Carriage House Inn and Riverside Mountain Lodge in Downieville, Ca. Downieville is also home to the Two Rivers Cafe to fill all your cravings after a great day in the snow.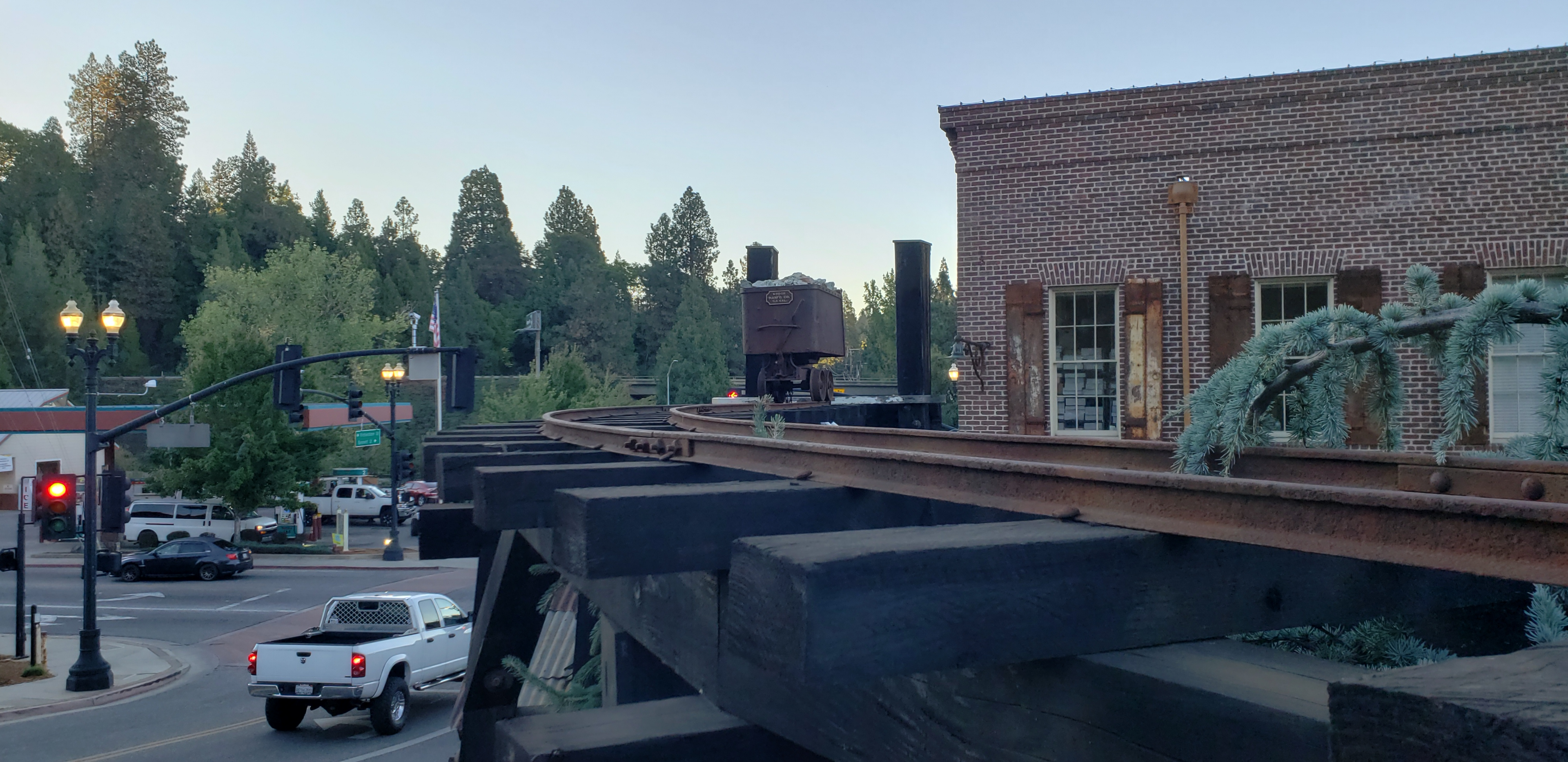 The Empire Region of Nevada City and Grass Valley
Heading down the river on your road trip. Your next stop is in Nevada County. We suggest a trip to two historic inns, The National Exchange in Nevada City and the Holbrooke Inn in Grass Valley. Both these locations will entice you with Luxury, great food, and plenty of legendary stories. The Empire State Communities are rich in history and tradition, and we recommend a day walking the streets of the local downtown markets. Try a Pasty from the Grass Valley Pasty Shop for local tradition, and dinner at Lola's at the National Exchange in Nevada City will not leave you hungry.
Holiday Favorites are the Grass Valley Cornish Christmas festival and the Nevada City Victorian Christmas. Rooms book early for these cherished holiday events, but they are so worth a trip to see.
Nevada City is usually below the snow line, but it's close enough to be atop a world-class mountain in less than an hour. In addition, the proximity to the Tahoe National Forest and the I-80 winter recreation corridor make it a great base camp for winter recreation. The nearest ski resorts are 45 minutes east on Donner Summit. For OHV or non-groomed experiences, visitors can head A bit south to Auburn, and then East of Forest Hill divide Road for snowpark access:
Areas for XC Skiing/Snowshoeing at Foresthill Divide Road ( Placer County)
For you Mountain Bikers, there are many options to challenge your winter thrill level. Check out the Empire Mine State Park for 10 miles of varied capability wooded trails with easy to challenging terrain traverse California's richest gold mine. Or tackle the South Yuba trail for a fun and challenging single-track ride with views of the South Yuba River.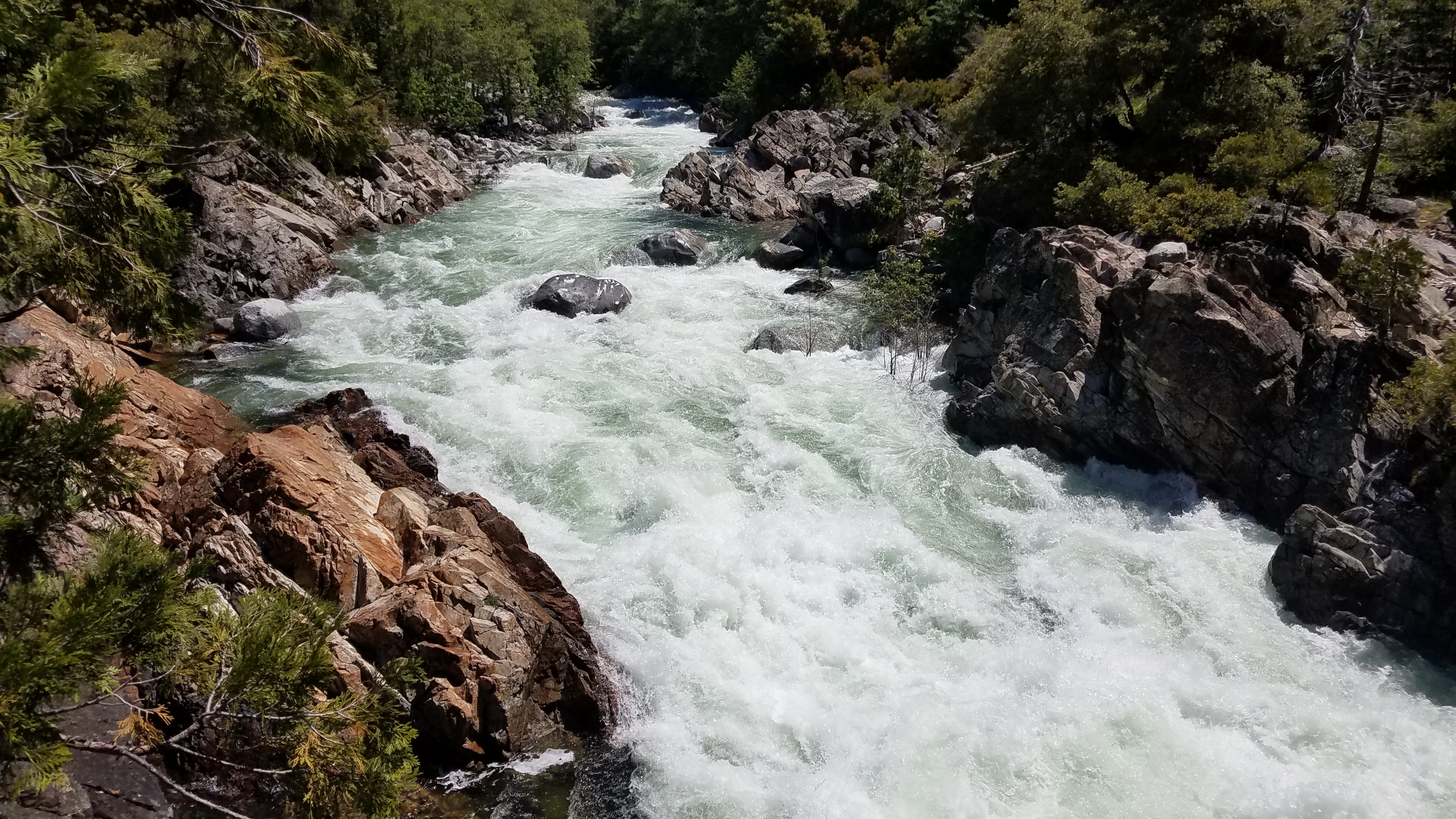 Placer Counties Year-Round Recreation
The next stop on our tour takes us to Placer county and Auburn CA. Auburn is the largest city on our list and has the most accessible access to Truckee and North Lake Tahoe winter fun.
This relaxed and casual base camp provides a rich history of year-round outdoor recreation. Winter is undoubtedly one of Placer County's most magical seasons. Placer County is packed with winter options from cross-country skiing, sledding, downhill, and backcountry skiing or OHV.
Take a day off from all the snow and check out the Placer Wine & Ale Trail – 23 wineries, 15 craft breweries, and 1 distillery!
We suggest getting a little out of town here and staying up at Foresthill to enjoy winter like the locals. A stay at the Miners Camp or a variety of VRBO vacation home options
Foresthill sits 17 miles outside of Auburn off Interstate 80. It provides access to Foresthill divide Road, a winter paradise for snowmobile, cross-country, and backcountry skiing and snow show activities. Winter access is cleared up to the China Wall. In the winter, China Wall is a staging area for snowmobiles, cross-country skiers, and snowshoe users. When snow is on the ground, it is easy for kids to play in the snow, but there are no designated sledding hills.
For both the young and the young at heart, sledding down a powdery hill is great snowy fun for all! Sledding in Placer County proves that you don't have to be a pro skier or snowboarder to enjoy a snow day, and with several prime locations for sledding, there's always a new place to check out.
Grab a sled and participate in one of Kingvale Snow Park's many activities, including sledding and snowmobile tours. Other notable locations up into the mountains include:
California's SNO-PARKS are a great place to participate in winter fun while supporting state parks. These parks are scattered throughout the area, but we recommend the ones at Donner Summit and Tahoe City. SNO-PARK permits must be purchased online in advance.
The small, gentle slopes of Nyack Snow Park are great for young children and those who want a less intense sledding experience. The park's pass is good for the whole day, and visitors can bring their own BBQs and do some grilling in the parking lot.
Sledding is available in 90-minute sessions, booked online in advance, which includes sled rental. The sledding hill is groomed between each session to ensure perfect sledding conditions.
This large park in Tahoe Vista offers a designated sledding area, and users must bring their own sled equipment. A gentle children's sled hill is at the park entrance and a larger sledding hill is at the upper level of the park.
And for a family-friendly ski experience, try out these Placer county favorites:
As the largest cross-country skiing resort in North America, Royal Gorge is a place you won't want to miss on your skiing adventures. The resort offers a more backcountry experience, encouraging skiers to indulge in classic cross-country skiing to explore the hidden parts of the gorgeous alpine landscape.
With 65 km of skate and classic tracks groomed daily, the 24 ski trails take you through forests and meadows, some with stunning views of Lake Tahoe. Three warming shelters along the trails offer a chance to warm up and catch your breath.
Soda Springs offers a more quiet and casual winter sports experience, making it a great place to get acquainted, or reacquainted, with the snow. The resort also has its "Mountain Adventure" park, offering tubing, a snow play area, and ski/snowboard lessons.
As the largest canyon on the west shore of Lake Tahoe, Blackwood Canyon holds endless adventure for those who desire to explore it. In addition to great backcountry skiing, the area also offers unrivaled cross-country skiing and snow play activities.
A couple winter events in before Christmas to watch out for in Placer County include:
Bright, juicy, sweet Satsuma Mandarins await at the Mountain Mandarin Festival, November 18-20. Marking the official start of Placer County's mandarin season, the celebration features local mandarin growers, mandarin cooking demonstrations, food vendors, live music and, of course, thousands of tasty mandarins! With a belly full of fruit, take a break to savor some culture at the Placer Artists Studios Tour. To be held November 11-13 and November 18-20, this event is known to be the largest and longest-standing visual art studios tour in the northern Sierra Foothills region.
Eldorado County – Placerville Base Camp
With the Shores of Lake Tahoe and numerous ski resorts within an hour's drive of Placerville, Eldorado county is almost a cheat code for winter recreation. The shuttle service from Sacramento to South Lake Tahoe also allows skiers to grab a shuttle ride to South Lake Tahoe for a day of skiing and back down to Placerville for the evening experience.
However, staying in historic Placerville will give you access to all winter sports activities. And some of the locations take a back seat to none.
Of course, staying in Placerville generally starts with a conversation about the historic Cary house hotel. The always original Historic Cary House Hotel is a calm and quiet sanctuary among the Sierra foothills. A landmark, smoke-free location with spectacular period pieces and antiques dating back to 1857. Walk from your room and experience Main Street antique shops, taste wine, olive, and cheese, browse art galleries, taste beers at local breweries, and forget the time at wonderful coffee shops in historic Placerville.
A Base Camp to Backcountry Adventure Placerville is a perfect launch location for all-day winter excursions. Head East and venture into Loon Lake for some wilderness snowshoeing and cross-country ski adventure. (Remember to fill up before you go, there are no services this way in winter). Cross-country skiing, snowshoeing, and snow camping are a few winter activities you may enjoy in the Loon Lake area when it's covered in snow. The Loon Lake area encompasses many miles of marked and unmarked cross-country ski touring. The best snow conditions are generally between December and May. During this time, the Loon Lake area offers ski touring for beginners to advanced skill levels.
Loon Lake is 45 miles northeast of Placerville in the Pacific Ranger District of the Eldorado National Forest. To reach this beauƟful area, travel 20 miles east of Placerville on Highway 50 to the Ice House Road (8.5 miles east of Pollock Pines), then north on Ice House Road 30 miles to Loon Lake. Although paved, the roads to Loon Lake are often icy, and storms can make them impassible to all vehicles, including four-wheel drives.
Check with Forest Service and see if the Road to Icehouse Reservoir is open for a spectacular lakeside snowshoe hike.
Discover the rich and colorful gold rush history in the well-preserved towns along Historic Highway 49. During Coloma's visit, Marshall's monument, the original gold discovery site, and several historic buildings became part of California's state park system in 1927. Marshall Gold Discovery State Historic Park features a museum, many original and restored buildings, and costumed volunteers. In addition, you can learn to pan for Gold behind Bekeart's Gun Shop, or purchase a pan at the Marshall Gold Mercantile and try your luck at the panning beach along the South Fork of the American River.
Looking for a great place to hike without leaving Hwy 49 to far behind. Check out the Cronan Trail system along the American river and between Coloma and Placerville.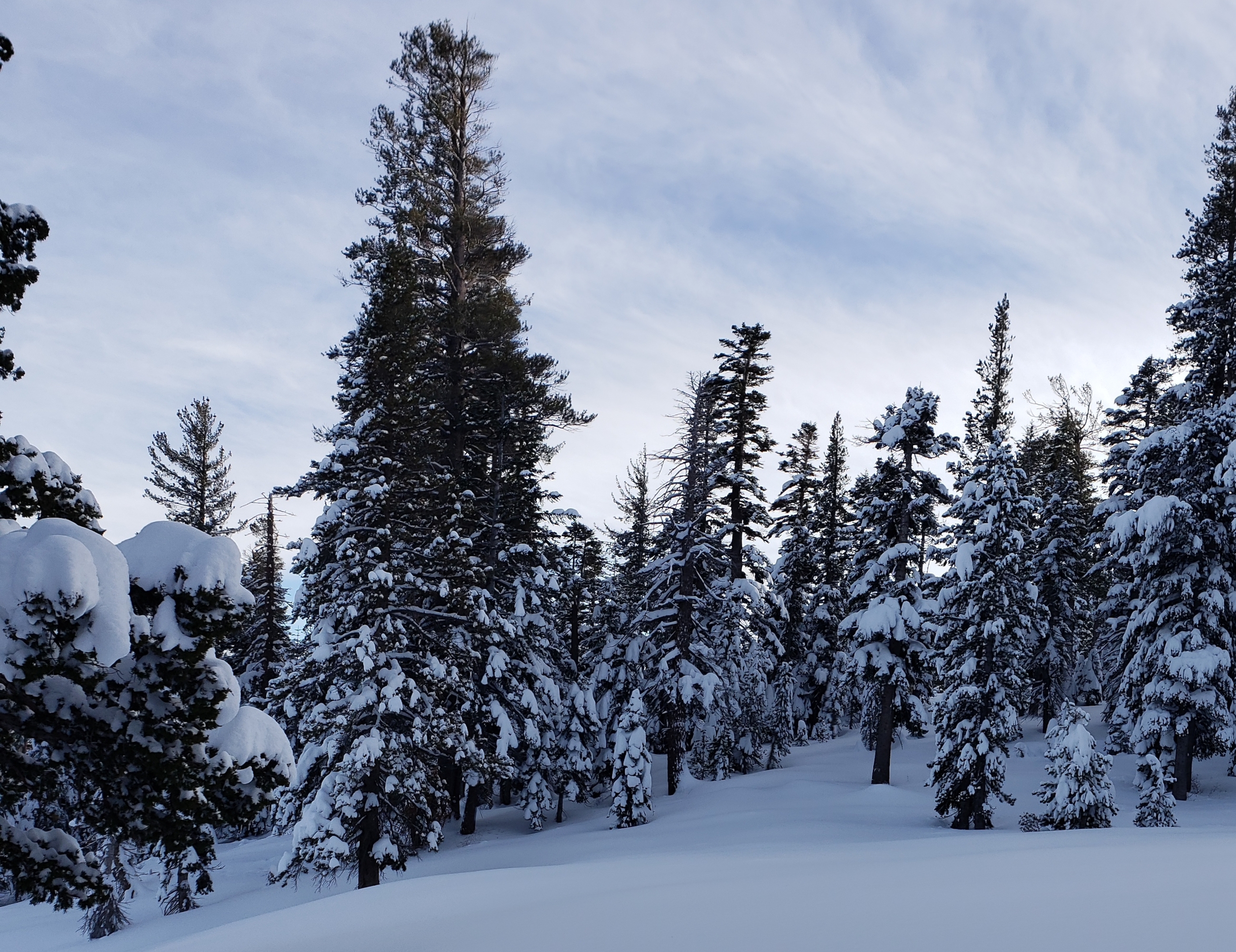 Uncork in Amador County
Located 45 miles southeast of Sacramento and 125 miles from San Francisco, Amador County, founded in 1848, is in the middle of Gold Country, California. Highways 49 and 88 provide north-south and east-west access. Rivers mark the north and south boundaries: Cosumnes River and Mokelumne River. Elevations range from 300 to nearly 9,000 feet, making Amador a playground for year-round activities, from extreme athletes to active toddlers.
Besides the lush tree-lined drive of HWY 49 and an underrated wine culture, Amador county is home to one of California's National Scenic Byways (Highway 88). this East / west drive gives visitors access year-round to Kirkwood, Caple Lake Recreation Area, and Alpine County on the other side of the Sierra Crest. This wild and scenic country is filled with large trees mixed with granite and wide-open skylines. The region is perfect for snowmobile, cross-country skiing, and snowshoeing premier winter experiences. One of only Four routes over the Sierra, Highway 88 is well-maintained. However, the highway is occasionally closed during heavy storms, going into Kirkwood from the east because of avalanche danger.
An editor's Choice for Winter Activities is the Mudd Lake Winter Snow Park area. Located roughly 15 miles West of Kirkwood above Silver Lake.
Other Winter Activities that are popular in Almanor include:
Skiing and Snowboarding
Ice Fishing
Ice Skating
Sledding and Tubing
Snow Parks
Snowmobiling
Black Chasm Cavern in Volcano is one of several limestone caverns in Gold Country but the only one in Amador County. Black Chasm Cavern is open year-round, with cave walking tours offered every hour on the hour beginning at 10 am and ending at closing time. Tickets are sold on a first-come, first-served basis for the next available tour, and tours often sell out.
Stay in a Historic Hotel
Most old west towns have a historic hotel. Some might even claim to be haunted. For example, in Amador County, there are five "Haunted" places. We discoverd this list on the Golden country Cowgirl website.
Jackson
The National Hotel is a fully restored Victorian-era property that has stood at the end of Main Street in Jackson since it was rebuilt after a fire in 1862. Each of the hotel's 34 rooms was completely remodeled in 2011 and is decorated with antiques. The hotel has a steakhouse and bar.
Sutter Creek
The Hotel Sutter in Sutter Creek dates back to 1858, when it was known as the American Exchange Hotel. The hotel features 21 parlor-style rooms, a restaurant, outdoor balcony dining, two bars, and live music.
Amador City
Amador City's Imperial Hotel was rebuilt out of brick after it burned in a fire in 1878. It has been known by a few names but became the Imperial sometime in the 20s. Oasis Bar at the Imperial Hotel in Amador City
Volcano
Volcano Union Inn and Pub in Volcano has four rooms with private baths on the second floor above the pub. The hotel has a restaurant with patio dining and a bar. Volcano Union Inn in Volcano The tiny town of Volcano also has the St. George Hotel, which has 13 rooms in the main building and another six more modern rooms in the annex. In addition, there is a dining room, and Whiskey Flat Saloon is popular with locals.
Big Trees, Big Slopes, and A Bit of History await in Calaveras county.
Calaveras County's Gold Country region is characterized by rolling foothills dotted with gold mining settlements featuring the Victorian architecture of the Old West. Visit the charming Main Streets of Angels Camp, Murphys, San Andreas, and Mokelumne Hill to experience the unique character and fun events each historic community offers. Experience the Big Trees at Calaveras Big Tree State Park in winter and the Big Slopes at Bear Valley Resort on Ebbett's pass. Snow play among giant sequoias is a picturesque treat you'll never forget.
Or head underground and experience one of the true wonders in California, the Mercer Caverns. The 45-minute, family-friendly walking tour provides an easy way to experience the ancient (3 million-year-old), the underground world below Murphys. Moaning Cavern Adventure Park is located between Murphys and Angels Camp on Parrotts Ferry Road off of Highway 4. This vertical cavern is full of history and adventure and worth the trip! You can even pan for gemstones. California Caverns is Calaveras' most level cavern open to the public, with only about 60 steps in its well-lighted passages and walkways. See crystalline "vines" along the ceiling and learn about the surrounding countryside with their experienced and professional guides. (Update to Story – we learned California Caverns is closed in the Winter due to flooding that occurs in the Cavern.)
 Indulge, then PLAY…Do you like a side of humor and a good old-fashioned welcome with your breakfast? Then stop in at Angels Creek Restaurant on Main Street in historic downtown Angels Camp, rumored to have the best biscuits and gravy. The owner, Mark, will gladly welcome you to "come in for the coffee and stay for the gravy!" Here you will understand that "homestyle" means a warm and friendly place where you don't have to leave hungry, and you're always welcome! the angel Creek is open for Breakfast and Lunch.
Heading up to the High Sierra snow? Enjoy snow sports and relaxing fireside treatment at Bear Valley Mountain Resort. You can also enjoy snowshoeing, sledding, or tubing at Calaveras Big Trees State Park. Afterward, stop in at the warming hut next to the North Grove parking lot for some yummy hot chocolate or hot cider and cozy up to the roaring fire. (2022 Update – The Warming Hut is closed until further notice. the hut is in need of updates. check with park for updates.)
Or if you're looking for a shorter trip to play or sled in the snow, check out Spicer Sno-Park (which allows dogs) or Bear Valley Adventure Company just a few miles before the Bear Valley Ski Resort. You will need a California Sno-park parking pass. A $15 parking permit for Spicer Sno-Park online at Ca.gov Yearly passes are available for $40 or pick one up at SNAC or Ebbetts Pass Sporting Goods in Arnold. You can bring your own sleds to Spicer or rent/buy them at SNAC or Ebbetts Pass Sporting Goods. Bear Valley Adventure Company has giant, fun inner tubes to rent and sled down their custom-made snow hills!! So put on your winter boots, grab a few layers, and don't forget your hat before jumping in the car and heading up the mountain to a winter wonderland. Check out www.roads.dot.ca.gov for current Road and snow chain conditions on Highway 4 to Bear Valley.
Area Lodging: Soak up some history at the Murphys Historic Hotel, or sleep above the snow line at Meadowmont Lodge.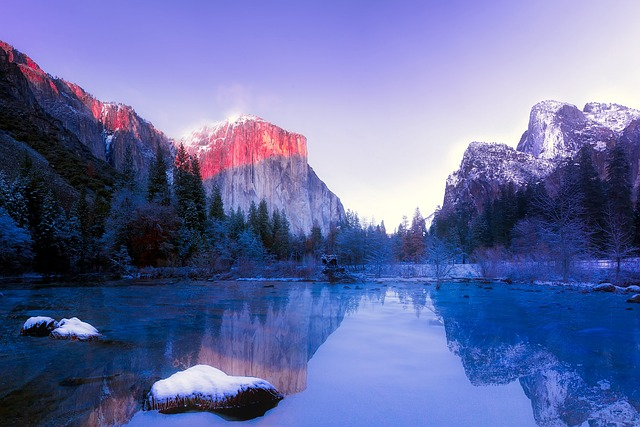 Yosemite Country – More than one great experience in Tuolumne
As we head on into Tuolumne County, it is hard not to just focus on Yosemite. However, there are many great locations to see, stay and experience in Tuolumne along with any trip to Yosemite.
Ski, snowboard, snowshoe enthusiasts, and those who enjoy playing and sliding in the snow, have been drawn to Tuolumne County every winter. Ice skating, cross-country skiing and snowmobiling are some other winter favorites.
Backcountry Equipment Rental Information: Snowshoe rentals are available at Sierra Nevada Adventure Supply Company in Downtown Sonora and ECHO Adventure Coop and Yosemite Adventure Supplies in Groveland. Snowshoe and cross-country ski package rentals are available at Dodge Ridge Mountain Resort and Heidi's Ski Shop in Cold Springs.
Yosemite National Park and Mariposa county
Located in the center of California, Mariposa County is best known as "The Home of Yosemite National Park." Most Yosemite National Park lodging, services & attractions are located within Mariposa County. There are no cities in Mariposa County, nor even a single stoplight. Our roots are buried deep in our 19th-century mining and agricultural history. Still, you'll find our towns and people are outgoing and progressive. Our land is spread out, from the verdant low-lying Central Valley, through the rugged Gold County foothills, to the high alpine lakes of the Sierra Nevada mountain range.
Still, the Winter experience begins and ends with Yosemite National Park.
Yosemite winter lodging options are extensive in Mariposa County. From quaint, budget-friendly motels to luxury hotels that put you steps away from the majesty of Yosemite's natural wonders. Visitors can also find gorgeous vacation and cabin rentals throughout the county.
Here's a look at some of the top winter activities in Yosemite Mariposa County.
Ice Skating in Yosemite: It's time to get in touch with your inner child and enjoy amazing views of Half Dome from the Yosemite skating rink. Located in Curry Village. This is the perfect spot for children and grown-ups to recall simpler times while getting in a healthy workout.
Yosemite Winter Hikes: Sure, there's often snow in the winter in Yosemite, but it doesn't stop dedicated hikers from taking to the gorgeous trails around the region. We've compiled this list of the top six winter hikes in Yosemite, including an easy walk to lower Yosemite falls and a more challenging hike around Chilnualna Falls.
Cross-country skiing in Yosemite: Cross Country Skiing is considered one of the healthiest (and most rewarding) forms of skiing. Cross-country skiing is the perfect way to enjoy Yosemite Valley this winter. Perched 3,000 feet above the valley, Glacier Point affords panoramic views that include Yosemite Falls, Half Dome, and thousands of acres of gorgeous alpine scenery.
Downhill skiing and snowboarding in Yosemite: On Glacier Point Road, you'll also find Yosemite's Badger Pass Ski area. Which has delighted visitors since 1935 with its gentle slopes and casual atmosphere. It's perfect for beginners, families, and anyone looking for a non-intimidating ski experience in one of America's most scenic areas.
Sources: